Self-serve check in solution with existing hardware in airports!
The future of airport check-in is self-service, and this process is becoming better every day. Success is when the passenger handling process is faster, more reliable, and cheaper for the provider. Our solution can be applied in all airports to provide self-service with existing hardware in airports with no kiosks installed. With this solution, a QR code can be connected to each existing printer, allowing each present check-in counters to convert to a self-check-in counter without considerable costs.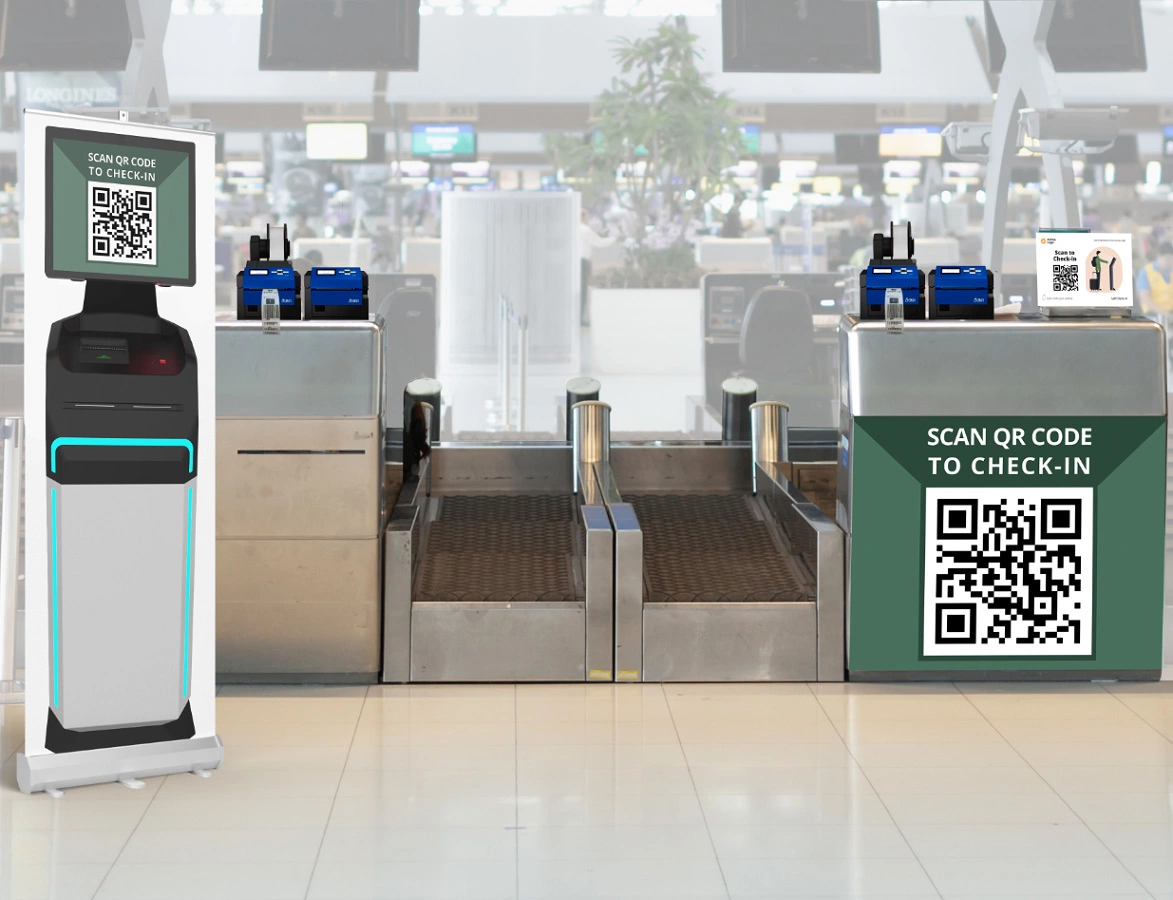 Passenger Identification will be accomplished by scanning passport by mobile!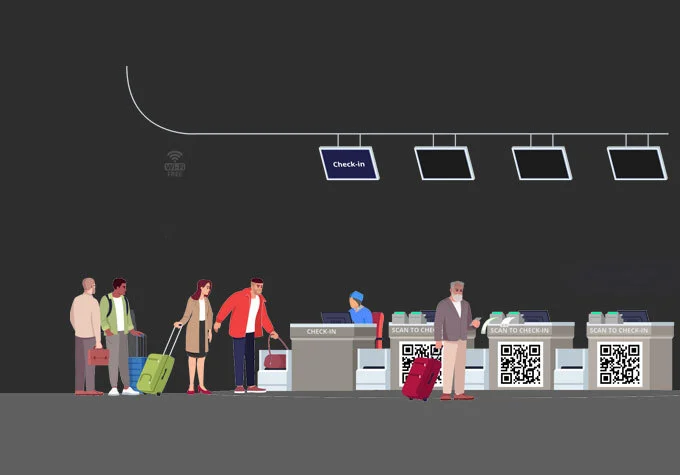 1- Many passengers have their personal phone
2- The number of airports with free wifi is increasing every day.
3- Online check in is a solution that every airline is now offering
4- A counter has everything that a kiosk has like Boarding pass printer and Bag tag printer
By connecting the online check-in of an airline to the printers that are available at the counter, we can easily convert a counter to a self check-in kiosk. We can put a QR code on each counter to connect the passengers to those specific printers
Having just one staff, you can open multiple self check-in kiosks with any existing printers available. This saves both time and money and can be used in every airport.
Do you need more information?
Despite the overall acceptance and usage of kiosks in past years, there are some obstacles that need to be solved.
If you are interested in taking advantage of new technology to improve your customer service while simultaneously reducing expenses, we have a solution for you:
– Alternative of kiosks
– Cutting-edge but low cost
Technically, our solution has an API for remote printing in any common CUTE or CUPPS platform. We can connect your airline online check-in to any printer in every airport. To provide you this service we have developed a complete DCS solution and it is certified by SITA, AIRINC, RESA, and IATA CUPPS.
You can request us a demo session and it will be our pleasure to present our solution features.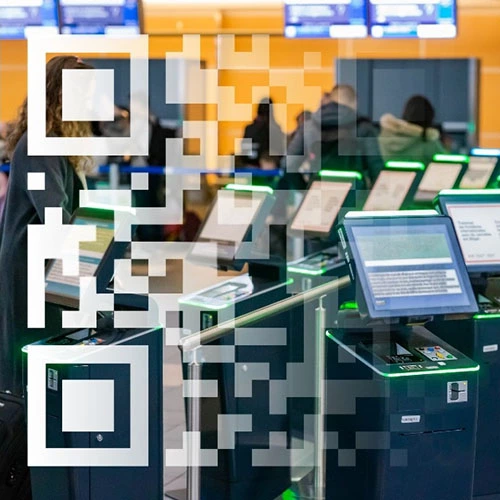 Request a Demo
You can ask us for a demo session to review and analyze the features for "Self Check In" solution.